Posted on febrero 12, 2021 by Monica Vera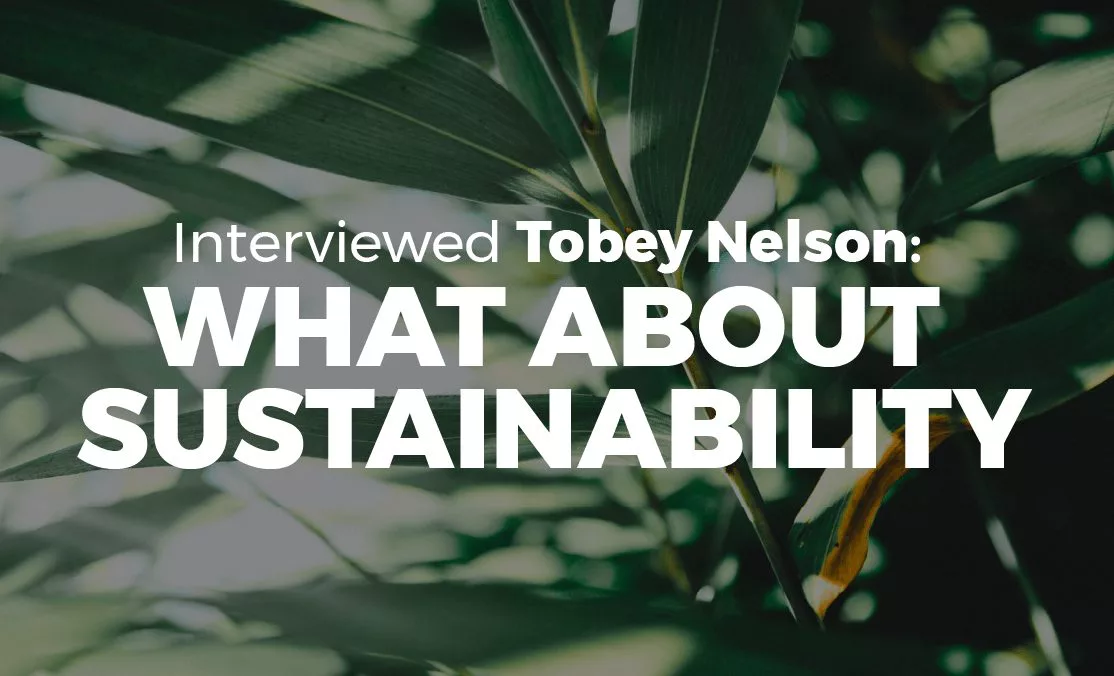 We interviewed Tobey Nelson, (Bachelor of Science degree in Landscape Horticulture from Michigan State University in 1997) and owner of Tobey Nelson Events + Design, a company dedicated to planning wedding events. Tobey has always been a gardener but in 2010 she started her own wedding planning and floral design company, so we wanted to ask her what she thought about the role sustainability has in her business.
"For me, sustainability is doing my best to work in a way that does not create a negative impact on the earth or on other humans. It means minimizing my use of plastic, trying to create minimal waste, and sourcing locally-grown or sustainably-grown botanicals. It means paying my workers a living wage, and charging correctly for my own services".
She told us that her awareness of organic growing and farming comes from her horticulture background. "In school we studied production and I learned the difference between organic and conventional production.  When I started working as a florist in 2010, it was natural for me to look for organic and sustainably grown flowers".
"Even though sustainable agriculture is not a new topic, many people do not make the connection to flowers.  While many consumers choose organically grown food, they do not understand that they need to think the same way about the flowers they put on their tables.  So I consider Sustainable Flowers to be a still-emerging topic that people are excited about.  There is still a lot of room to spread awareness.  But most people I talk to, both florists and consumers, appreciate learning about this topic and would prefer sustainably-grown flowers if they have the easy choice".
We asked her, if she would like to see the flower industry going forward in terms of sustainability and what relevant aspects she thinks remains to be addressed
"I would like to see consumers be more educated about how flowers are grown, and that they should request sustainably grown flowers, just like they would select organically grown food.  If we educate the consumers, we will grow the demand,  this will create real change in the marketplace.
I would really like to see growers reduce packaging, or switch to compostable packaging.  Whenever it is possible to remove or reduce wraps on bunches of blooms, I would like that to happen, let's swap cellophane for paper, or switch from non-compostable plastics to compostable plastics.  I am also very careful to include the term compostable, not biodegradable.  These terms do not mean the same thing.  It is most important we focus on using compostable materials.
I think the no floral foam movement is very important.  We need to eliminate this polluting single use plastic from our daily practice.
Finally, I want to do my part to ensure that all agriculture workers across the globe, including flower farm workers, are treated fairly, paid well, and are not exposed to harmful chemicals and dangerous work environments."
We also asked how she communicates the sustainable origin of her flowers to her clients, if buyers do prefer them and how did she meet Florverde Sustainable Flowers.
"I am very intentional about telling my customers that I use certified sustainably grown flowers whenever I can.  My clients know that I may not use a particular flower if I cannot find a sustainably grown source.  My customers appreciate that, and many choose me because of this.  People want to make a difference with their purchasing habits when my customers understand the difference, they choose sustainably-grown flowers."
"I became aware of this certification through my wholesaler, and also through research on the internet, I like that the mission of Florverde is both environmental and social. The goal of Florverde is both to protect the environment and to improve the lives of farm workers, and that is in line with my values".
"Florists have the power to improve the environment and help improve the lives of farm workers!  We simply need to take two actions.  First, we must always request that our suppliers fill our orders with certified sustainable blooms.  Ask for them to source Flor Verde.  Second, we must educate our customers so that demand for sustainably-grown flowers increases.  Together these actions can increase the number of farms growing flowers in a more environmentally-friendly way, and with better worker protections and working conditions."
Without a doubt we are facing a wonderful professional with a great work ethic and especially with a conscious mind. We are very proud to share her thoughts with you and of course, offer you her contact information in case you want to do an event, a wedding or want to learn more about sustainable floristry, contact her, here:
Instagram: @tobeynelsonevents @sustainablefloraldesign
Websites:  tobeynelson.com and sustainablefloraldesign.com
Email:  tobey@tobeynelson.com