Posted on diciembre 17, 2021 by Monica Vera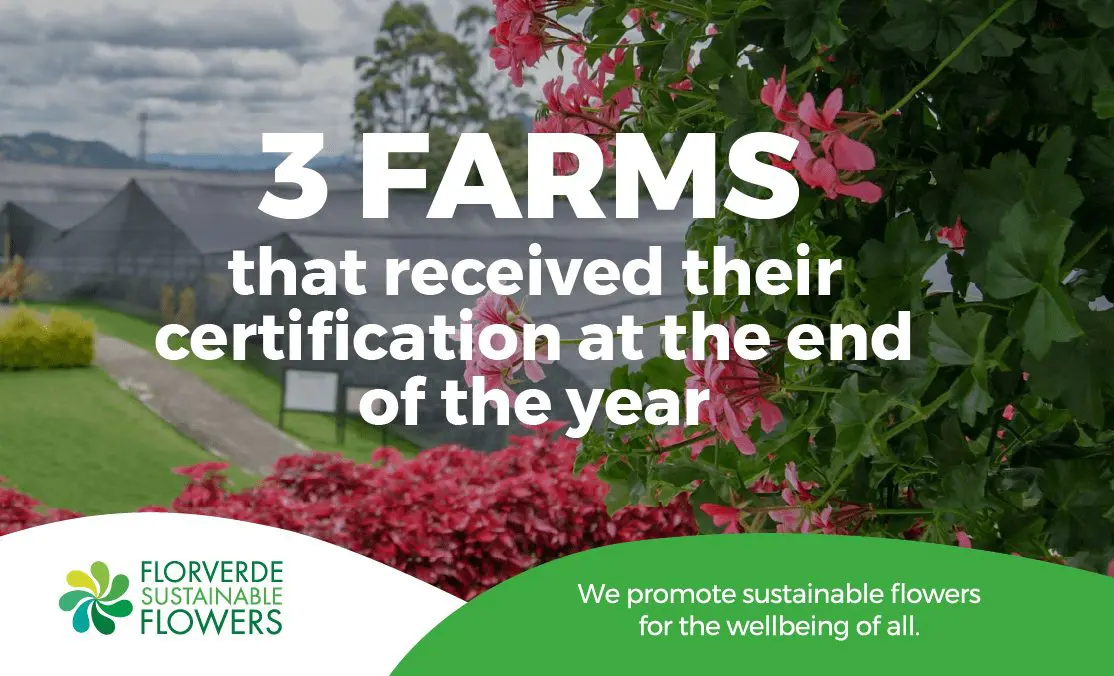 Closing this year we are proud to celebrate the certification of 3 flower farms in Latin America:
Bicco Farms
BICCO FARMS, located in the fertile Sabana de Bogotá. Colombia produces and exports fresh cut flowers that have won awards worldwide. Our farms are dedicated to serving the diverse needs of our clients and a constantly evolving market. We strive to offer the highest quality, best presentation, always keeping in mind the latest trends in the flower market. To be at the forefront, BICCO FARMS works hand in hand with breeders from the Netherlands to improve existing varieties and develop new varieties.
Denmar S. A.
It is a private company, established in 1990 and dedicated to the cultivation and sale of fresh flowers in different varieties of standard roses, spray roses and alstroemerias in three farms that add up to an area of ​​129 hectares. The company is located in the province of Pichincha, Pedro Moncayo canton, Tabacundo parish, Luis Freire community.
Propagar Plantas
It is a Colombian company in the floriculture sector with more than 30 years in the market. It stands out as a Colombian standard carnation hybridizer and cut production propagator with a very good reputation for quality and diversity.