Posted on noviembre 5, 2021 by Comunicaciones Florverde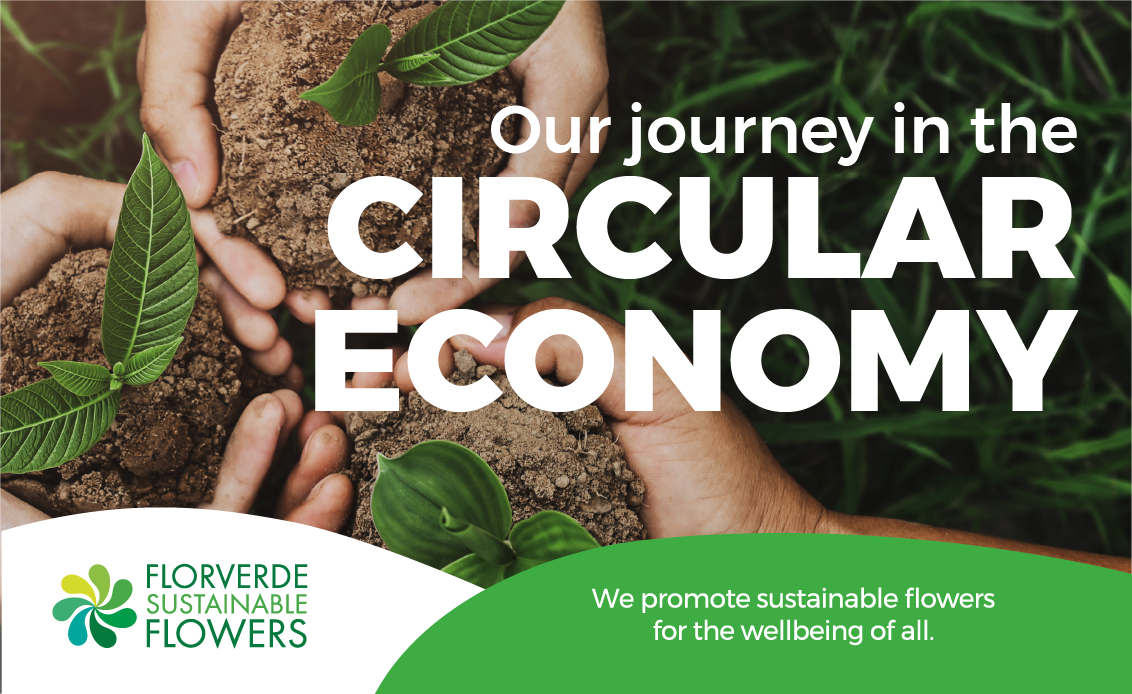 Since before the circular economy was treated as something so common, we have been in charge of working every day so that our flower production corresponds to a circular economy.
It all started in 1998 with Campo Limpio, at that time they were dedicated to collecting containers of pesticides used by floriculture companies. So our immediate response was to create an alliance with them so that they could receive and give them adequate management.
For example, with pesticide containers, you can make plastic wood and with other types of packaging, you can create cement.
However, this alliance does not stop there. Since 2013 the alliance was expanded together with Retorna, Lúmina, and Campo Limpio; now they were able to receive other types of residues such as batteries, computers, car batteries, and even household insecticides. Gradually this reception capacity was used by FSF, to give adequate and sustainable treatment to the relative waste from flower production.
Then, in 2020, we extended this reach creating the alliance Florece (its means Bloom) that aims to residue management of single-use packaging and containers, not only of plastics but of other types of residues. This alliance seeks to strengthen the implementation of the circular economy within flower growers companies, through the comprehensive management of packaging and packaging waste, as well as post-consumer special and differential handling used within flower production.
Currently, the results we have and the monitoring give us hopeful figures for the sustainable future of flower production for the world. Even so, we are preparing so that all this work can be even more quantifiable and the analysis of it can direct us towards the future and the world we want.