Posted on septiembre 17, 2019 by Comunicaciones Florverde
DENMAR S.A., established in 1990, is a private company which is dedicated to the cultivation and sale of different varieties of fresh flowers including standard roses, spray roses and alstroemerias (Peruvian lilies) in three farms that make up a total area of 129 hectares. The company is located in the Pichincha province, Pedro Moncayo district, Tabacundo parish, Luis Freire community.
DENMAR is part of the international Passion Growers group and is present in the international market, in countries such as the United States, Canada, and Spain, among others.
We interviewed Juan Pablo Caiza Zambrano, the Head of Occupational Health & Safety and Environment at DENMAR, in order to find out more about his experience in the Florverde Sustainable Flowers certification process.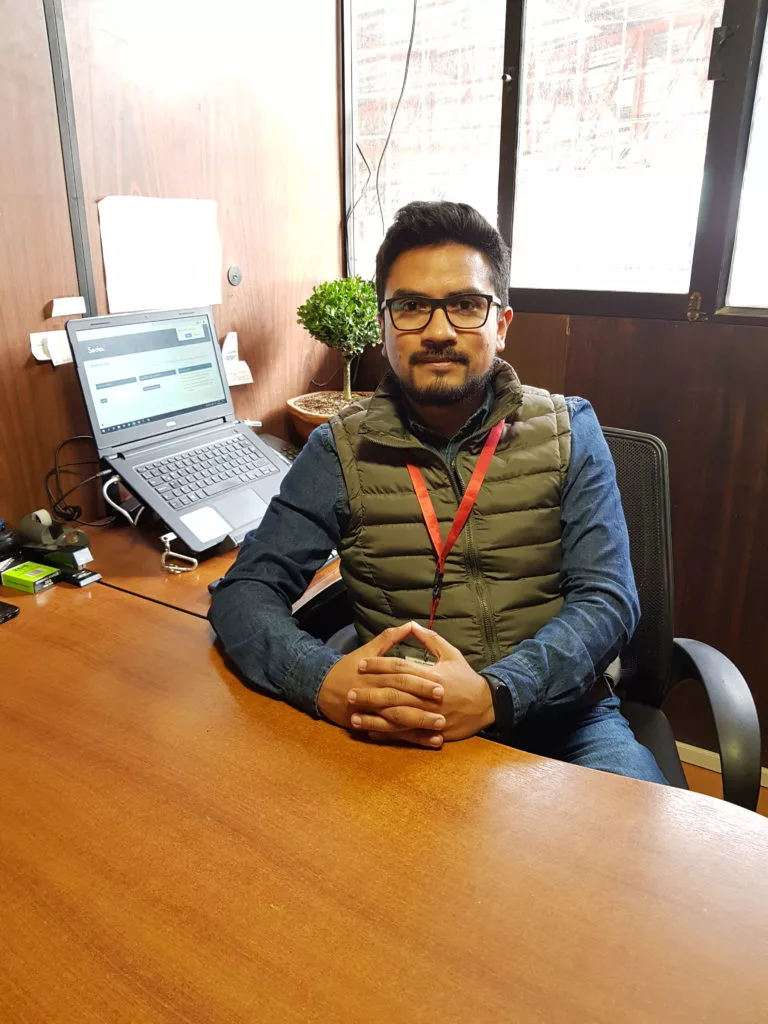 Juan Pablo Caiza – Denmar S.A
FSF: When did you start working toward becoming Florverde certified?
Juan Pablo Caiza: We started in February 2019 by reviewing information about the Florverde certification, its scope, and getting to know the experience of our Colombian partners, Ipanema and Hosa, who have experience with the certification.
FSF: Why was it important for DENMAR to obtain the FSF certification? What are benefits for the company to be certified in sustainability?
Juan Pablo Caiza: The FSF certification is very important for us because we have learned new good social and environmental practices that allow us to improve our daily relationship with our team of collaborators and the community to which we belong, while at the same time, the benefit is also reflected in the way in which our customers value our products.
We opted for the Florverde certification with GLOBALG.A.P and Rainforest Alliance homologation. The possibility of obtaining all three certifications in the same audit process was enriching and at the same time challenging; it was a unique experience. The aim of the company is to integrate all the systems that we manage, and FSF gave us that opportunity; this is something that local certifications do not currently contemplate.
FSF: DENMAR is the first Ecuadorian company to obtain the Florverde Sustainable Flowers certification seal; what does this achievement represent for the company?
Juan Pablo Caiza: We are very proud to become the first Ecuadorian company to obtain FSF because it is a high-level standard which is recognized by the FSI and it has a good reputation on the international market.
It is really useful to understand that the requirements of different standards can be integrated and handled in a friendly way; the fact that this integrality that we always talk about is tangible for all of our collaborators is extremely positive
FSF: What lessons could you share with other Ecuadorian companies?
Juan Pablo Caiza: For other companies in our sector in the country it would be beneficial because knowing and applying the requirements of this standard would strengthen their management. Using the good things that are done outside the country as a reference is enriching for our companies, as well as for the work team and other associates that are part of our supply chain.
In our particular case, we feel strengthened by this experience and we have transmitted the results of what we have learned to all our collaborators.
Written by: Alejandra Laiton – Digital Manager Florverde Sustainable Flowers.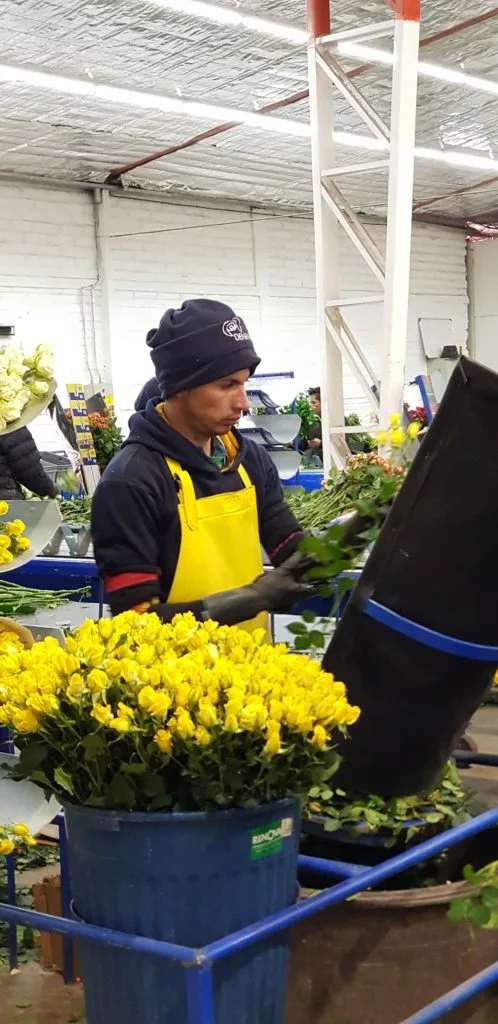 Did you know:
The Florverde Sustainable Flowers certification has the potential to be implemented in the Latin American flower growing companies. Learn more about how to apply to Florverde at www.florverde.org